We would like to thank everyone who joined us for Emerald Hill's 25th anniversary event this afternoon! It was amazing to see so many current and former teachers, staff, and students come together to celebrate 25 years of developing lifelong learners.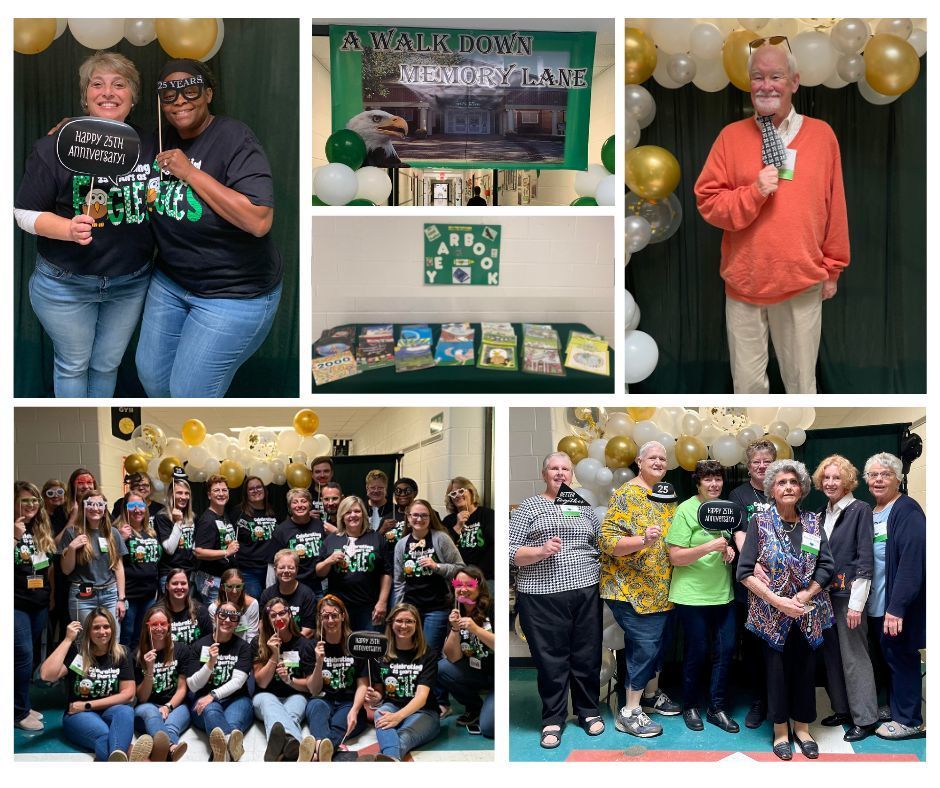 Attention EHE community! We would like to invite all current and former staff and students to attend our 25th anniversary celebration. Please share and help us spread the word! The event will be on Saturday, October 22nd from 2-4PM. See the attached flyer for more details!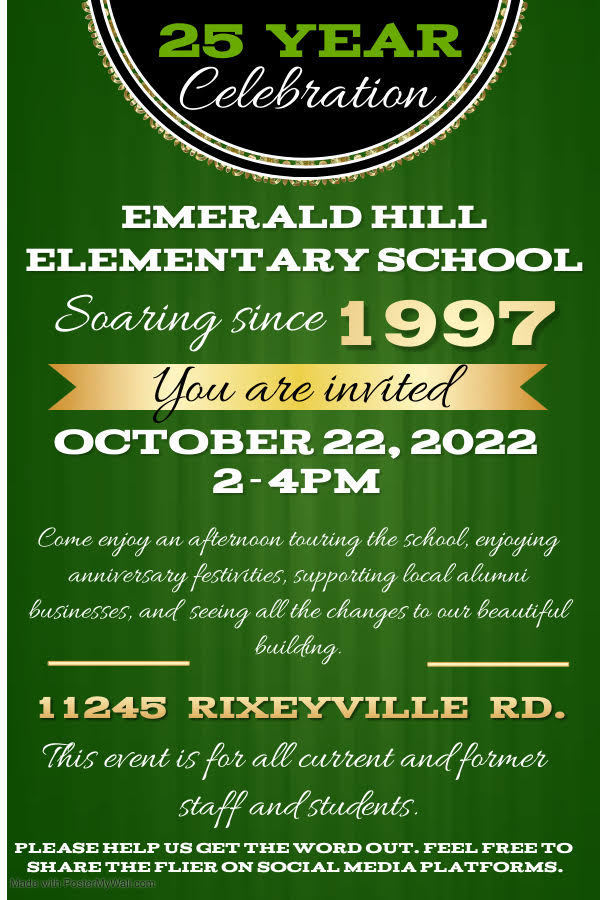 Happy Sunday Emerald Hill Eagles! This coming week is Transportation Department Appreciation Week. If your child rides a bus, please help us thank their driver for all they do to ensure all our students get to and from school safely. Quarter 1 report cards will be sent home on Wednesday, October 19th for our 1st-5th graders. There is no school on Friday, October 21st. We will be hosting parent/teacher conferences that day from 11am-6pm. If you are interested in setting up a conference with your child's teacher, please reach out to them to schedule a conference. We hope all of our families can join us on October 22nd from 2-4pm for Emerald Hill's 25th anniversary celebration. It will be a fun afternoon touring the school, enjoying anniversary festivities, supporting local businesses, and seeing all the changes to our beautiful building. Our PTO will be selling spirit wear at the event and taking preorders for their new anniversary t-shirt and sweatshirt. We will also be raffling off some amazing prizes from local businesses. All current and former staff and students are invited! Tomorrow is a day 4 in our resource rotation. Have a great rest of your weekend!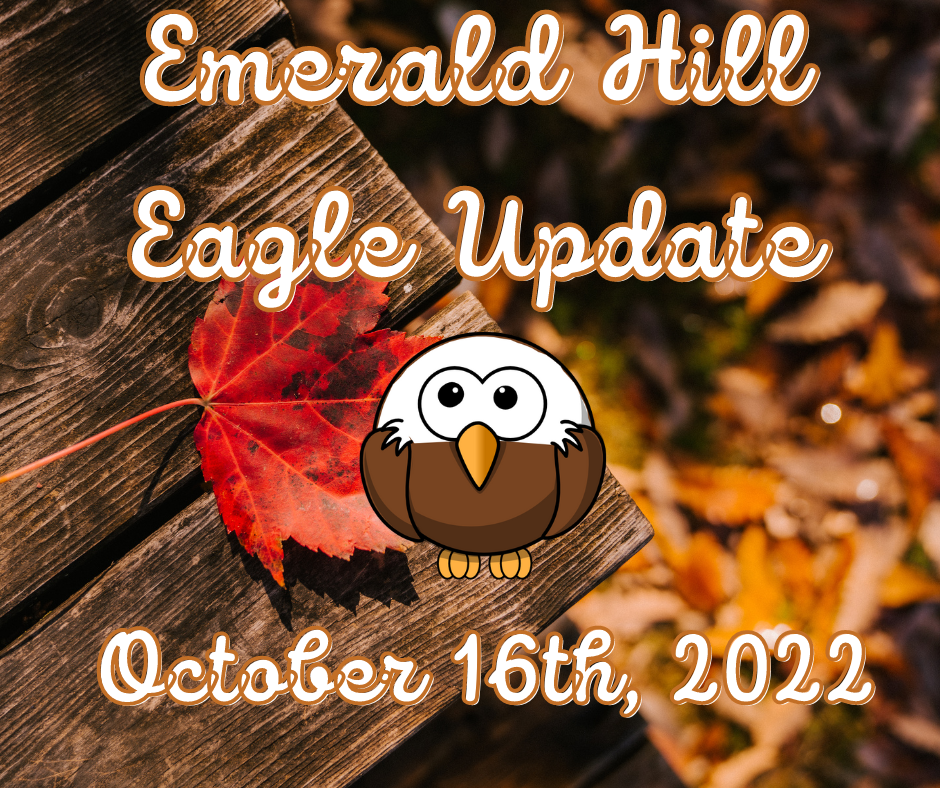 Thank you to all the teachers, staff, and families who came out to our Trunk or Treat last night and an extra big thanks to our amazing PTO for organizing this fun event!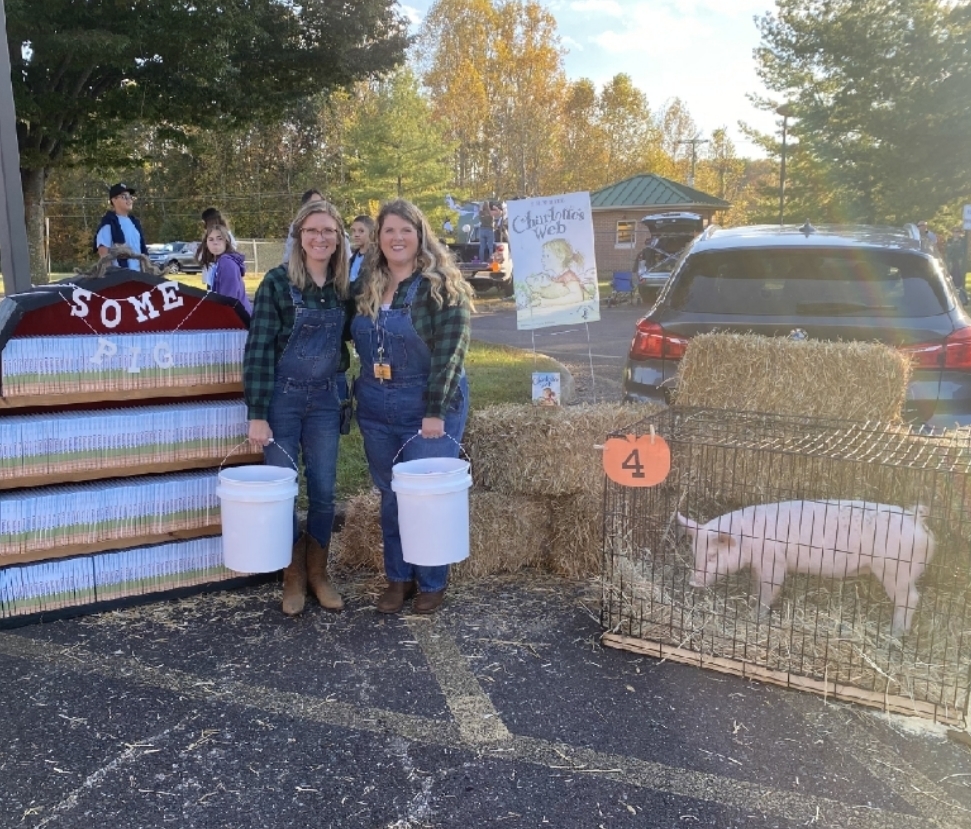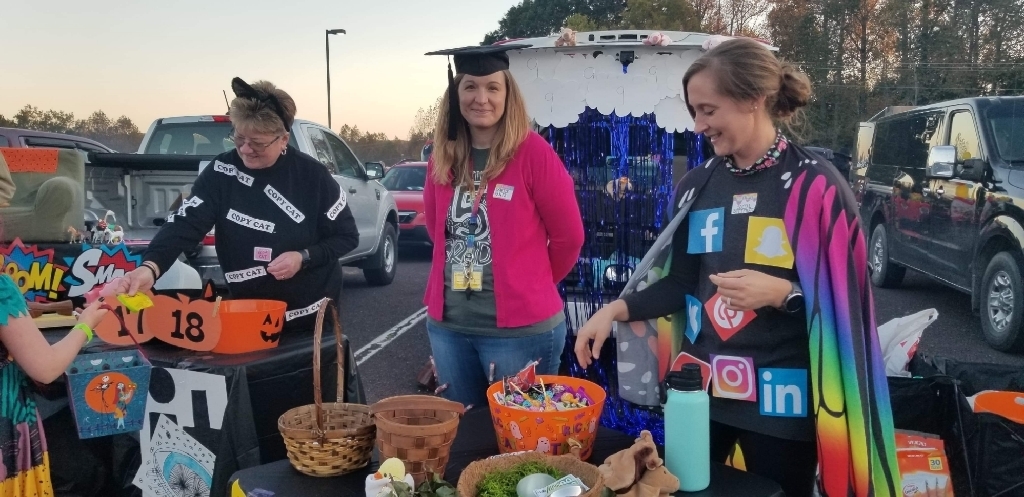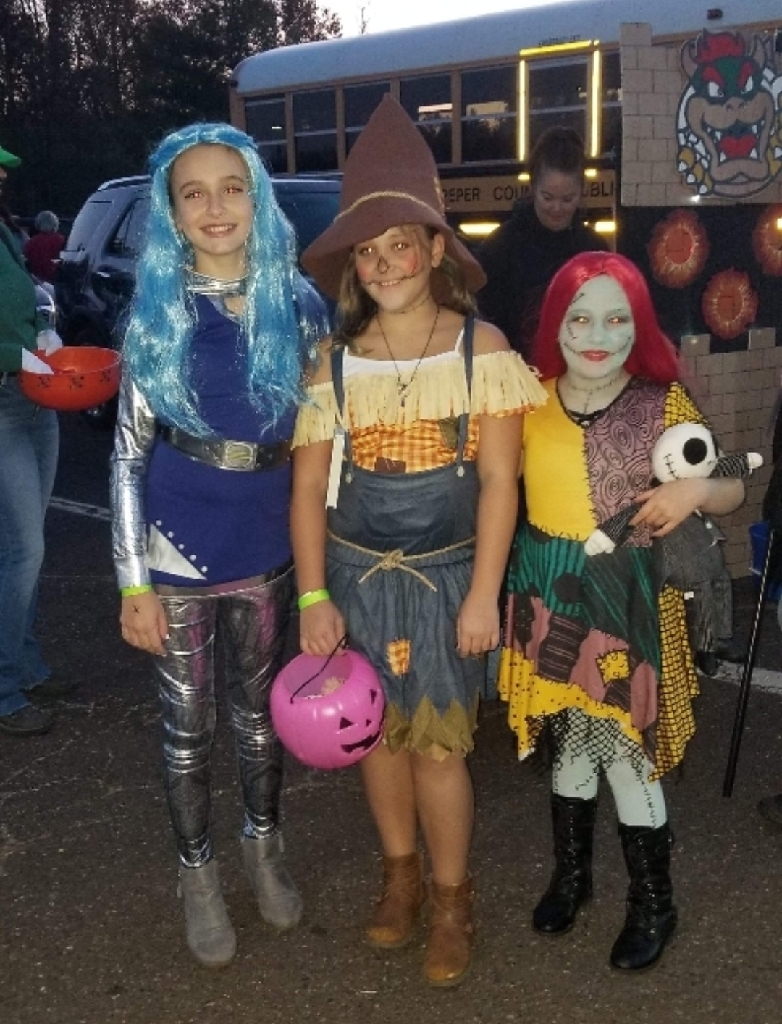 Our 3rd grade mathematicians bowled their way into addition and subtraction practice this week during bowling day!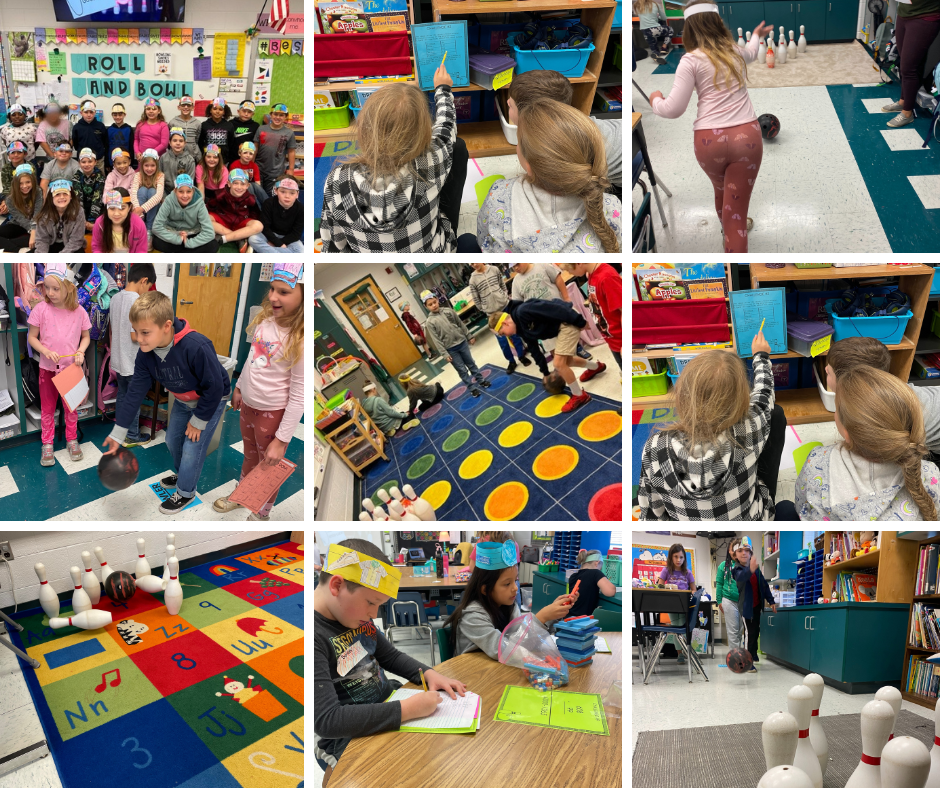 Culpeper County Public Schools is extremely grateful for our Family Resource Center and the amazing people who work there every day! Thank you @CCPS_FRC for ALL that you do for our school community! #ALLin4CCPS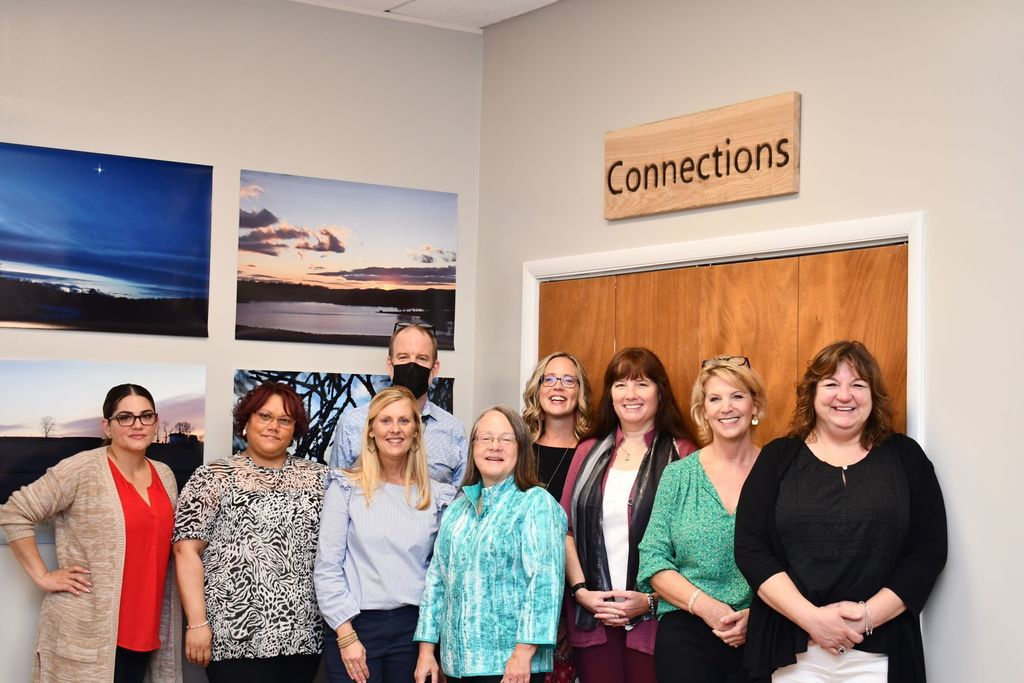 To honor Patriot Day and celebrate Constitution Day, CCPS will have a division-wide Red, White & Blue day on Friday, 9/16. Share your spirit using #CCPSspirit